Welcome to the P1 class of 2021/2022
Mrs Hazley is our teacher and our wonderful classroom assistants are Mrs Ruddell, Mrs Todd and Ms Baxter. We hope you enjoy finding out about all the fun things we have been learning in P1!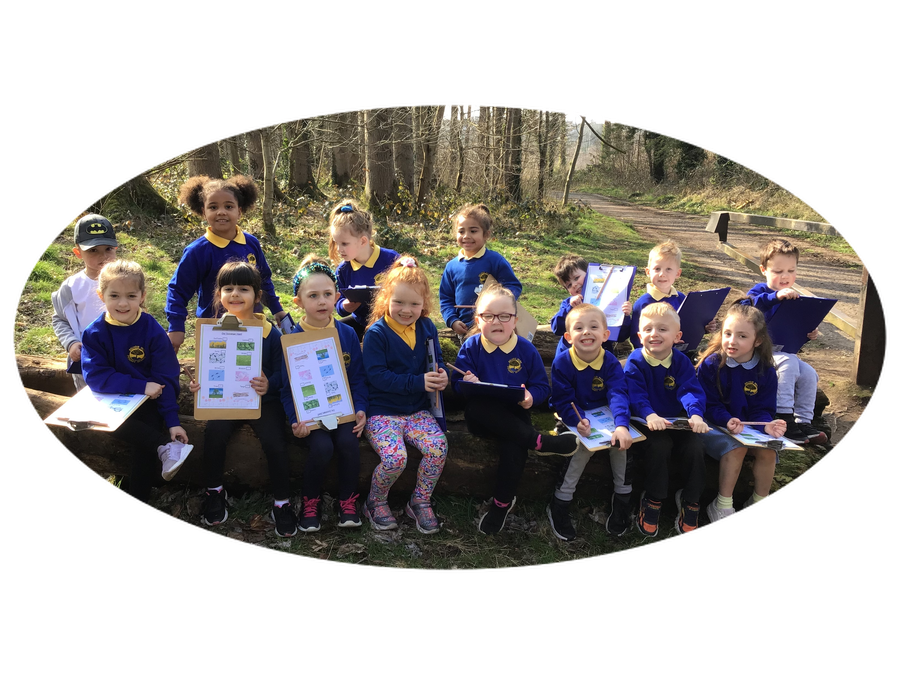 Nature Faces
We created self portraits using natural materials collected during our outdoor learning.
We think our nature faces look fantastic!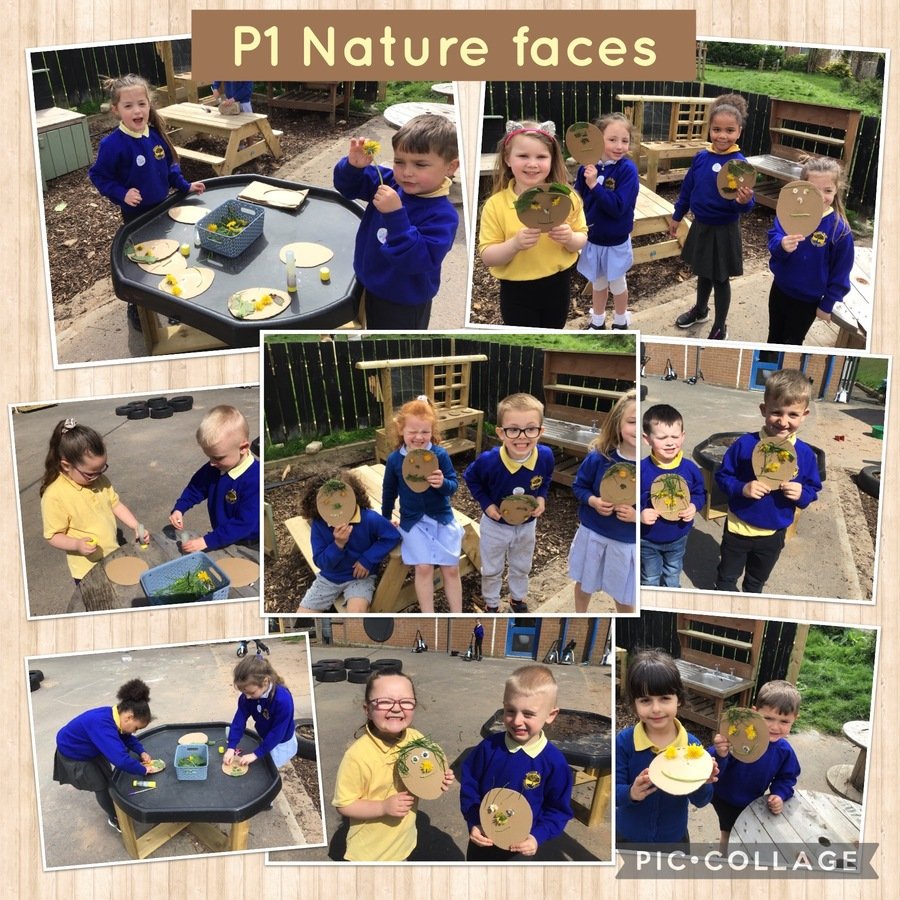 Gymnastics
We are really enjoying our gymnastics sessions at Belvoir Activity Centre where we've been learning to use the different apparatus- it's lots of fun!
P1 love learning outdoors
We have been embracing outdoor learning in P1!
Check out some of our favourite activities in the video below...
Science week in P1! Check out what we got up to...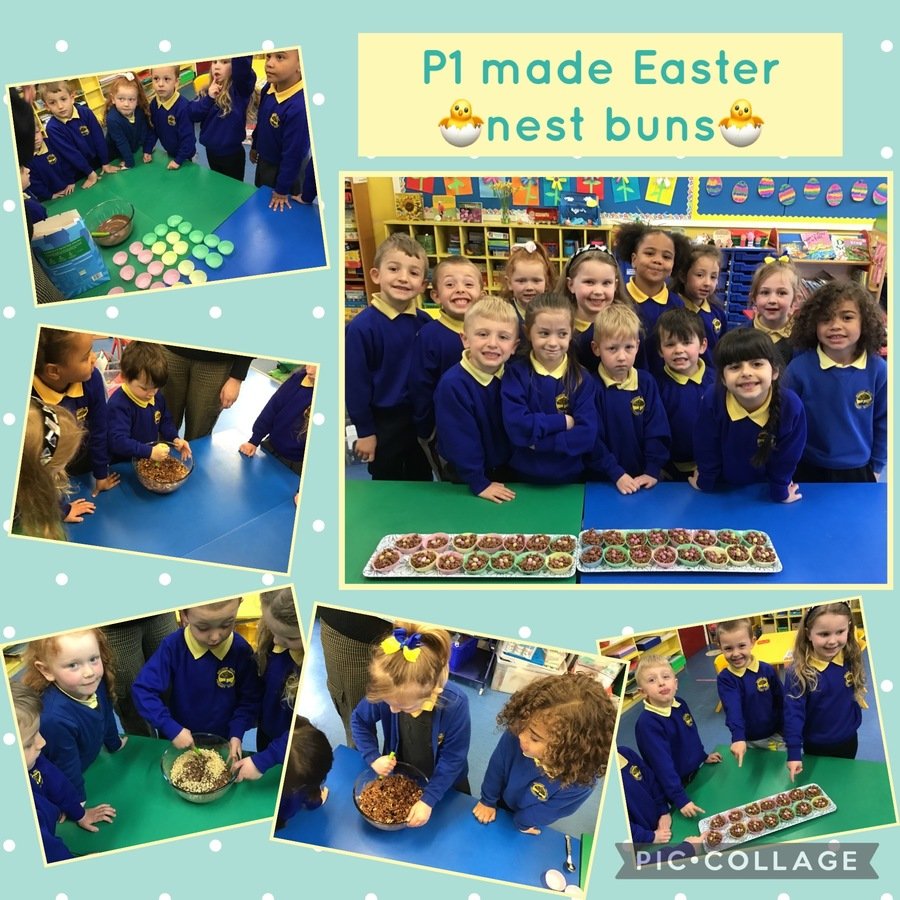 Spring has sprung in P1!
We created some beautiful Spring flowers for our classroom.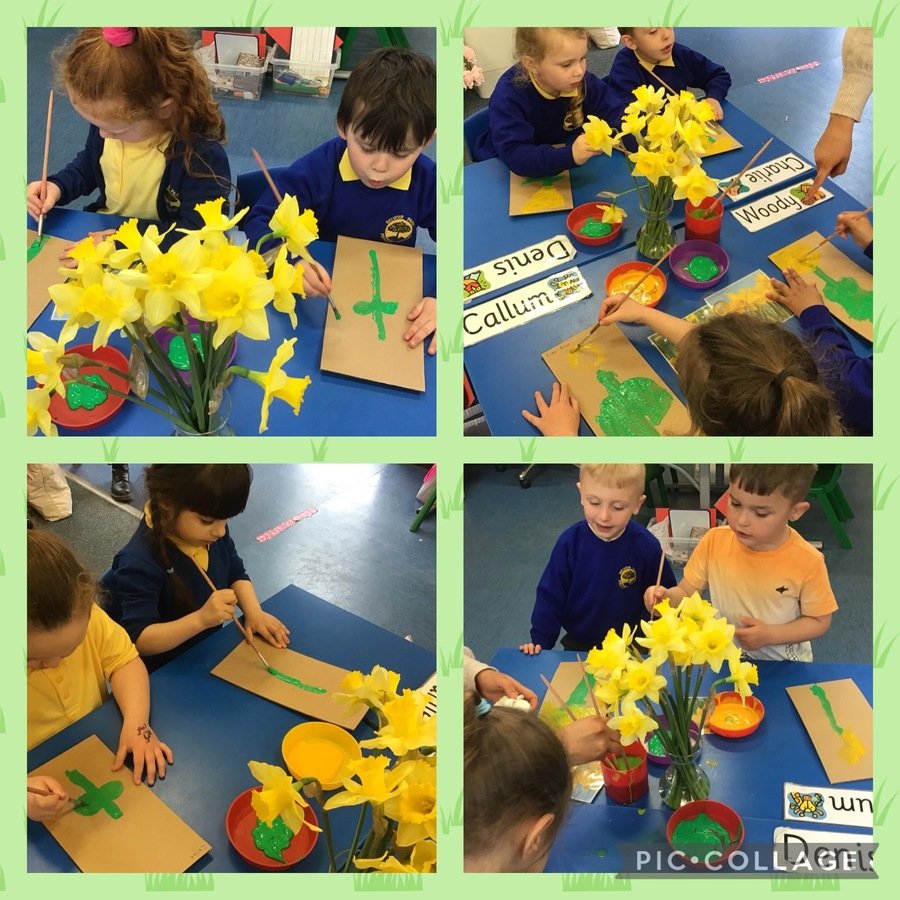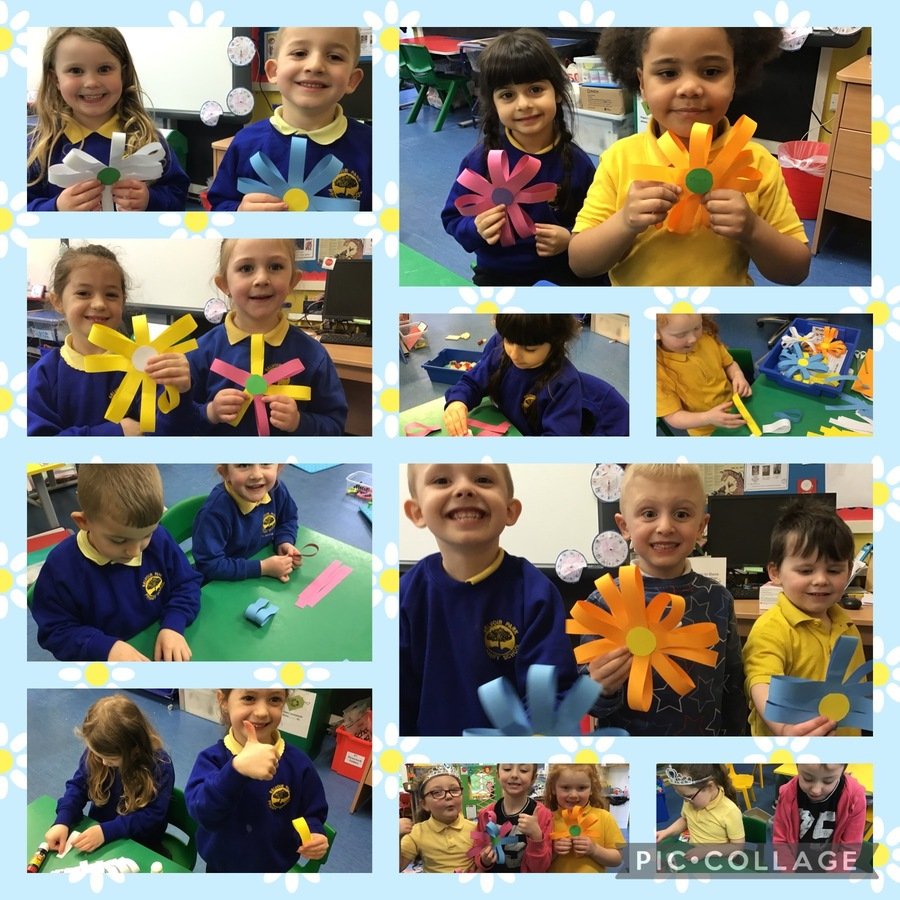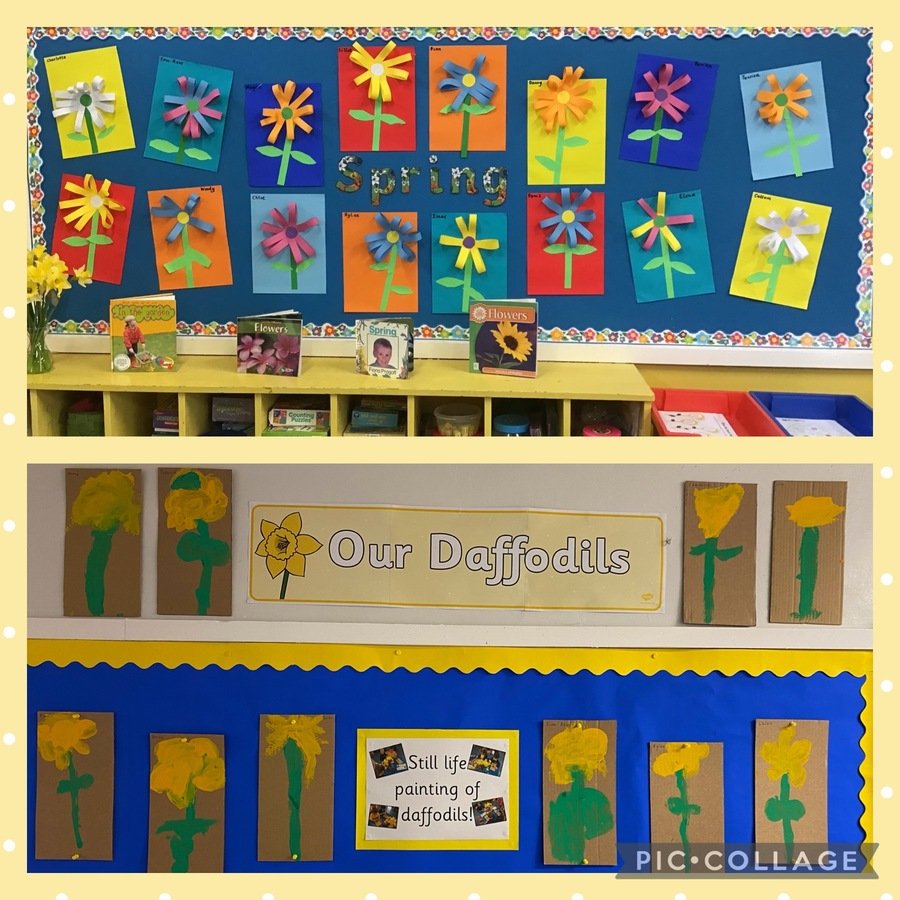 Spring Scavenger Hunt
We went on a Scavenger Hunt in Belvoir forest to look for signs of Spring. It was so lovely to get outdoors and enjoy the sunny Spring weather and we managed to find all the items on our list-great job P1s!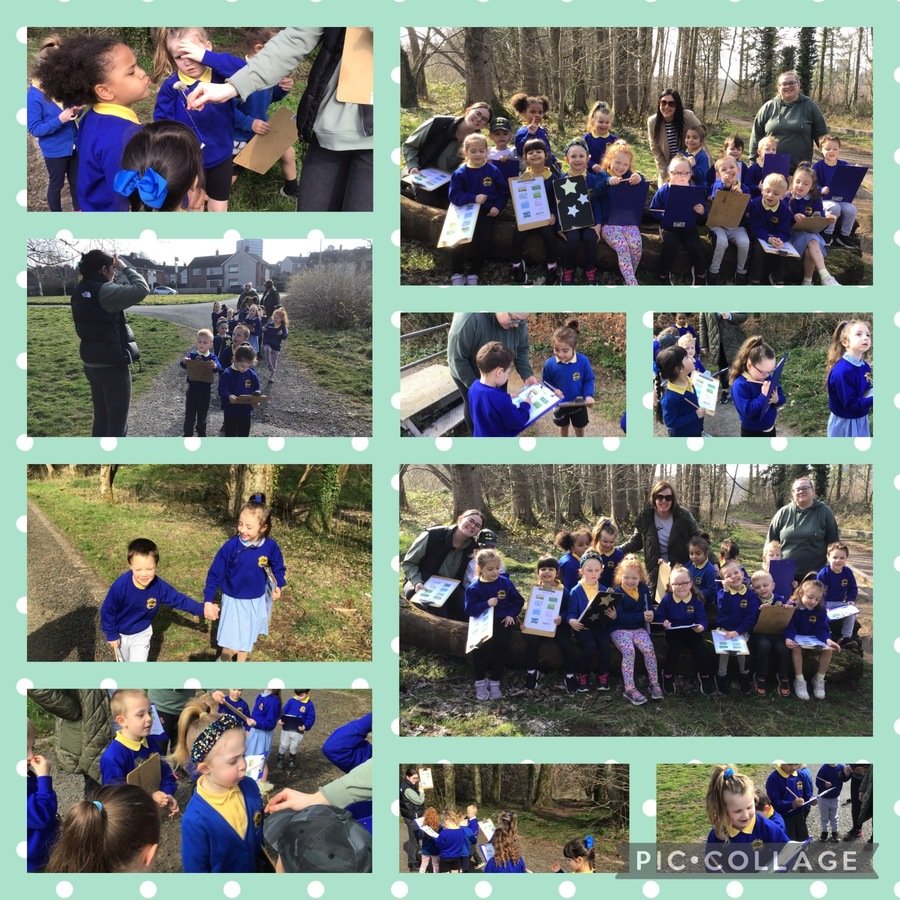 Fun in the pumpkin patch
The girls and boys had lots of fun today in the pumpkin patch in our outdoor area! Lots of great opportunities for learning on a sunny Autumn day.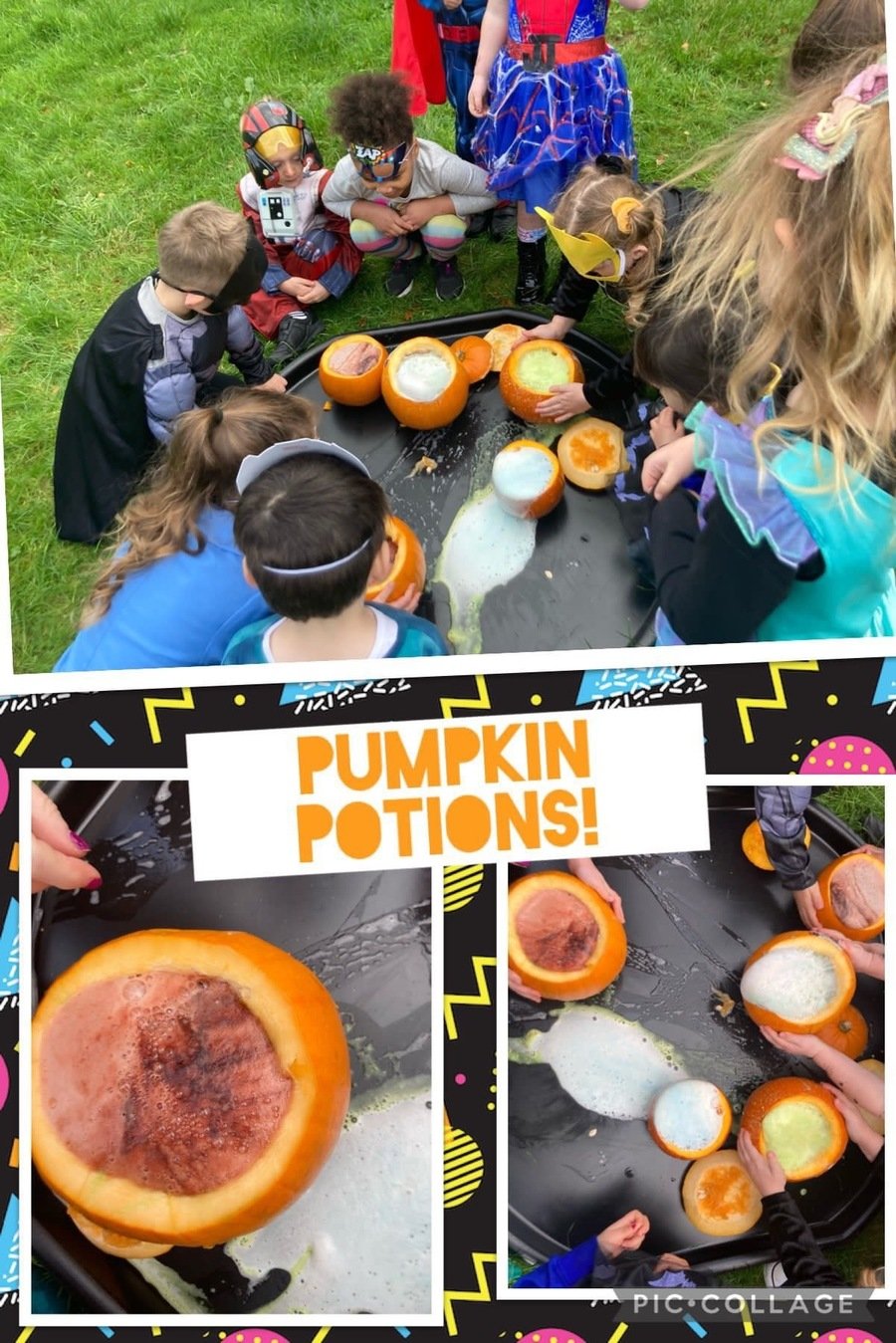 We enjoyed carving out pumpkins, making pumpkin potions and we thought of lots of great words to describe how the pumpkin felt inside.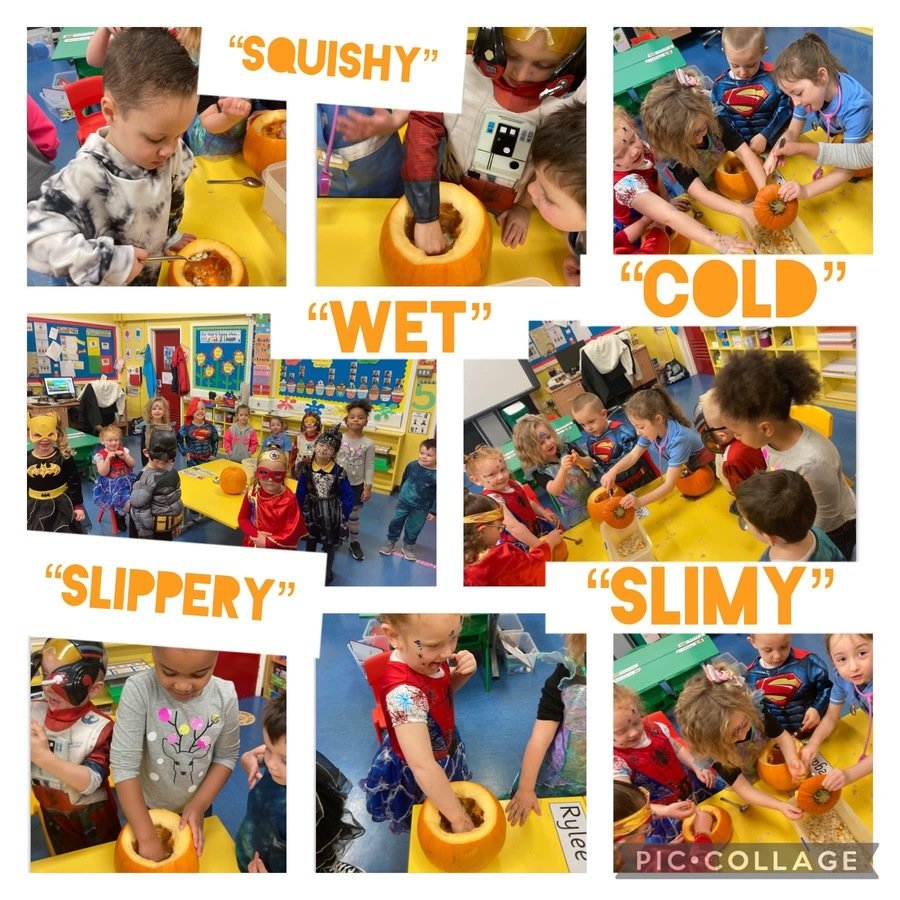 First day of P1
Wow, what a great few days we've had welcoming all our new girls and boys to P1!
A huge well done to everyone for settling so well and confidently into class.
Starting P1
Here are some videos to help you prepare for starting P1.
We can't wait to see you!
Please check out our induction booklet, linked below, for more information about P1...