Welcome to Mrs Hazley's P1 class of 2020/2021
We hope you enjoy finding out about all the fun things we have been learning in P1!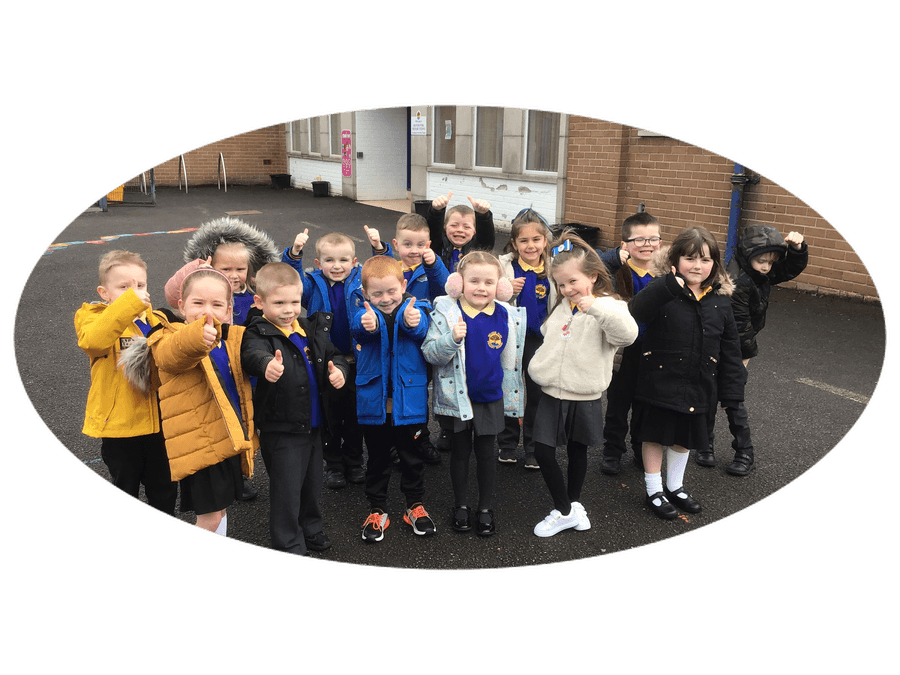 Goodbye Mrs Moore
We had a special tea party in P1 to mark our fantastic Classroom Assistant, Mrs Moore's retirement. Many pupils and staff (past and present) have shared stories in the video below. We are all very sad to say goodbye to her, but wish her joy and happiness for the next chapter in her life.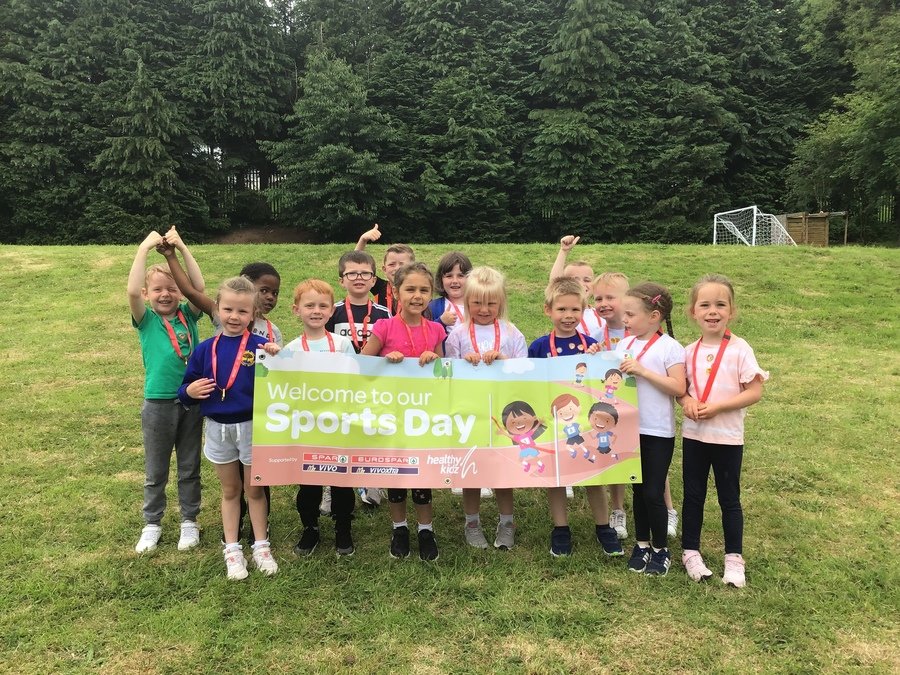 We took part in our first ever Sports Day today and we LOVED it!
Mrs Hazley thought we were amazing and was super proud of us all.
Blackberry Farm Visit
We had a visit from BlackBerry Farm this week.
We loved meeting all the animals and getting to feed, hold, stroke and even brush them.
It was great fun! Watch our video to see the highlights.
Our First Assembly
This year we haven't been able to go to the hall on Fridays for assembly, so it was such a treat to have Phil and Shannon from Serve in school today! They set up outside and took sessions with each class. This was our first proper face to face assembly in P1. We enjoyed listening to a Bible story, playing a few games and because it was outdoors we were also able to sing!
Spring Scavenger Hunt
Our topic in March/April is 'Spring and Growth', so we went on a Spring Scavenger hunt through Belvoir Forest. We found lots of signs of Spring and had great fun completing the scavenger hunt!
Back to School!
It was just fantastic to welcome our P1s back to school and see all their happy faces back in the classroom again!
We had a Zoom Teddy Bears' Picnic to celebrate World Book Day!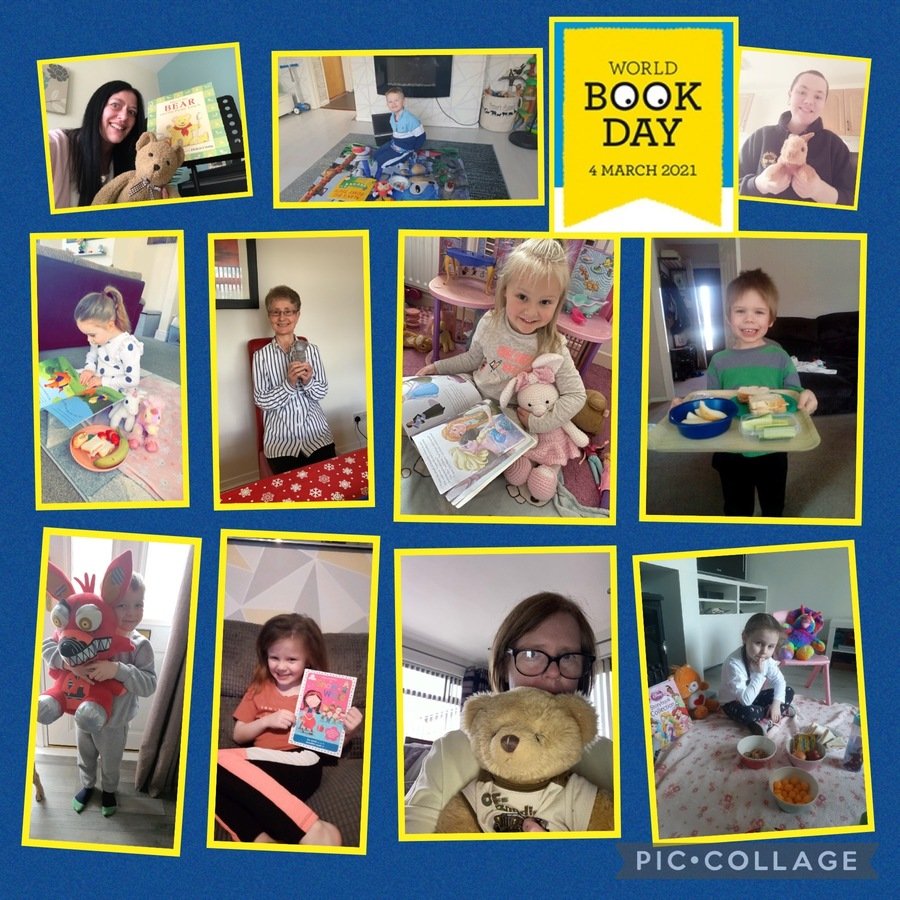 Children's Mental Health Week
Children's Mental Health week took place from 1-7 February.This year's theme was EXPRESS YOURSELF and we found lots of creative ways to express and share our feelings, our thoughts and our ideas. We also had a 'Something to make you smile day'. Baking, walking and dancing are just some of the things that make us smile in P1!
Our Nativity- A Very Special Baby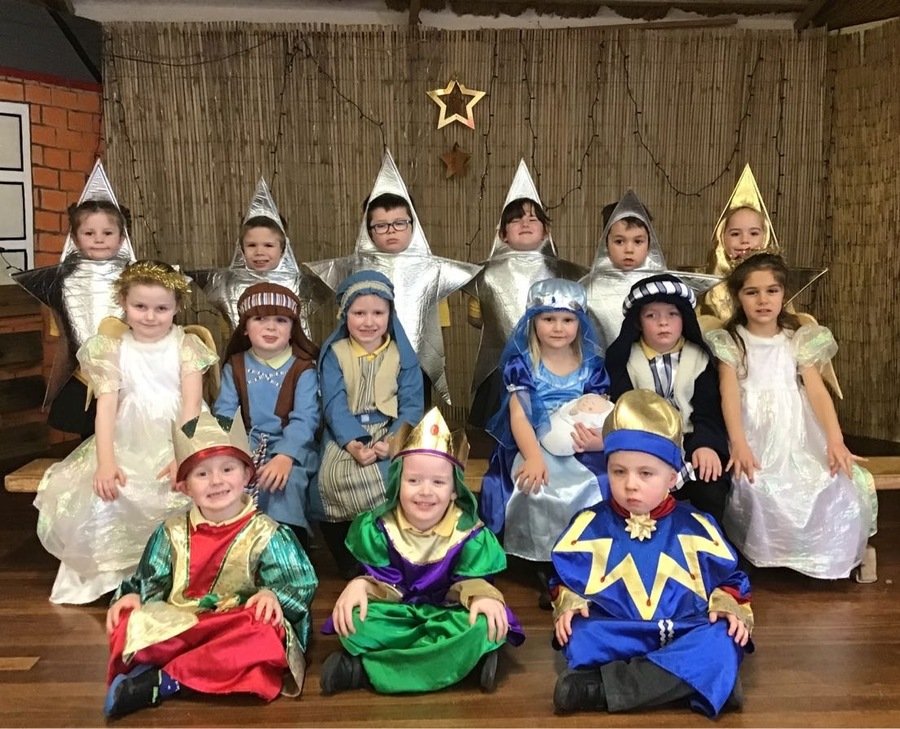 Unfortunately this year we were unable to invite our family and friends into school for our Nativity. However, that did not stop us sharing the Christmas story and bringing the joy of this wonderful season to you all. We worked hard to learn our lines, songs and practice our parts. Mrs Hazley thought we were brilliant and we all had so much fun dressing up in our costumes and making a special video for you. We hope you enjoy watching our performance!
Meet the stars of our Nativity...

Our Sponsored Santa Stroll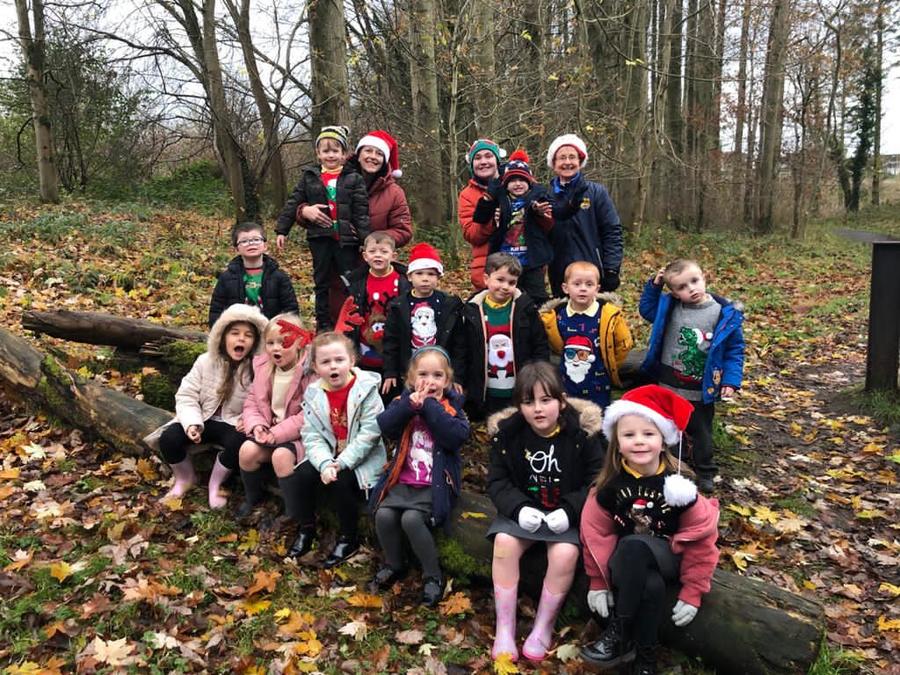 We put on our Christmas jumpers and hats today and went on a sponsored 'Santa Stroll' through
Belvoir forest! We had a fab time and even sang a few Christmas songs along the way!

Well done to all our fantastic P1s on completing the 'Eight Rhyme Challenge'. Super work everyone!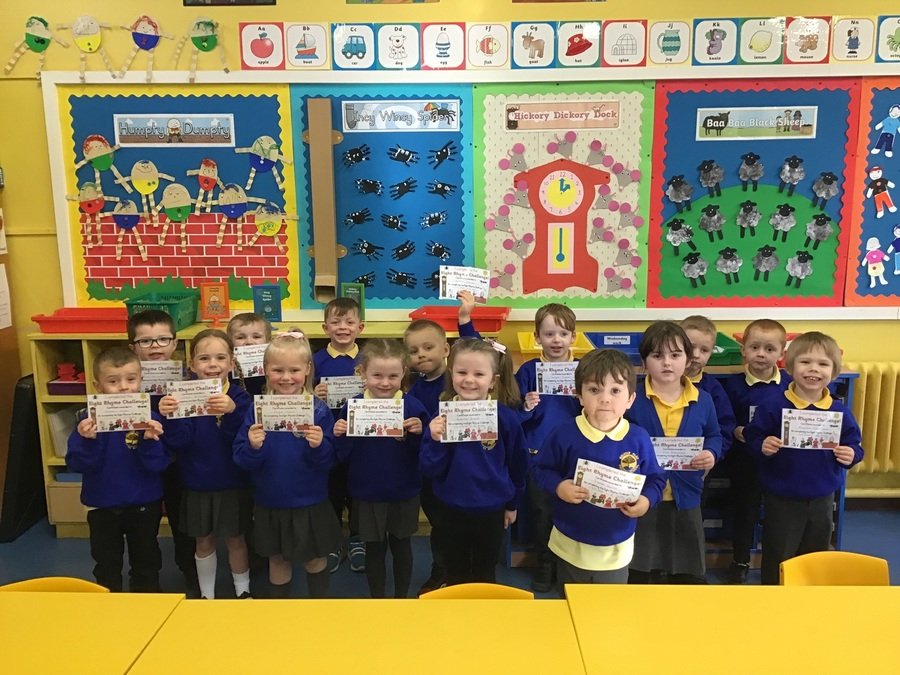 The Daily Mile
We just love getting outside and taking part in the daily mile each day!
It's a great way to keep fit and explore our local area!
Nursery Rhymes
Our topic in September/ October is Nursery Rhymes and we are taking part in an Eight Rhyme Challenge! Over eight weeks we will be learning eight rhymes. Our first rhyme of the week is Humpty Dumpty. Look at our super Humpty creations!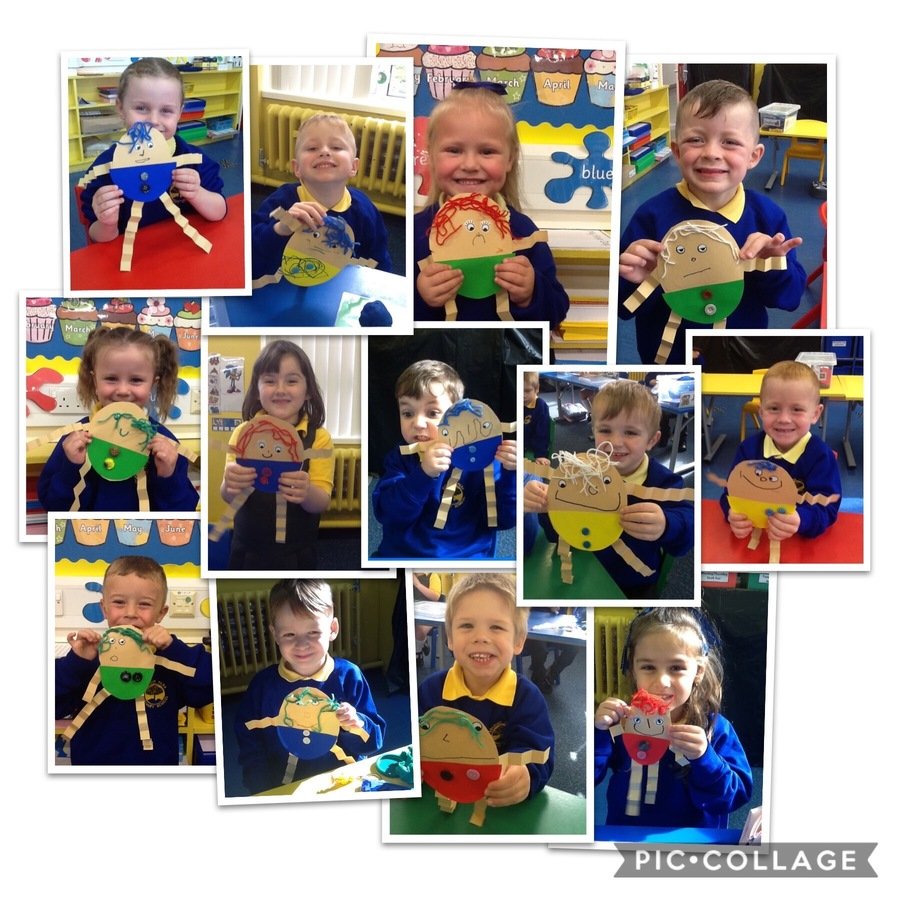 First day of P1
Wow, what a great few days we've had welcoming all our new learners. A huge well done to all the girls and boys for settling so well and confidently into class!
Starting P1
Here are some videos to help you prepare for starting P1.
We can't wait to see you!
Please check out our induction booklet, linked below, for more information about P1...