World Book Day
Year 6 spent time creating their own books. The nursery classes enjoyed listening to the children read their stories.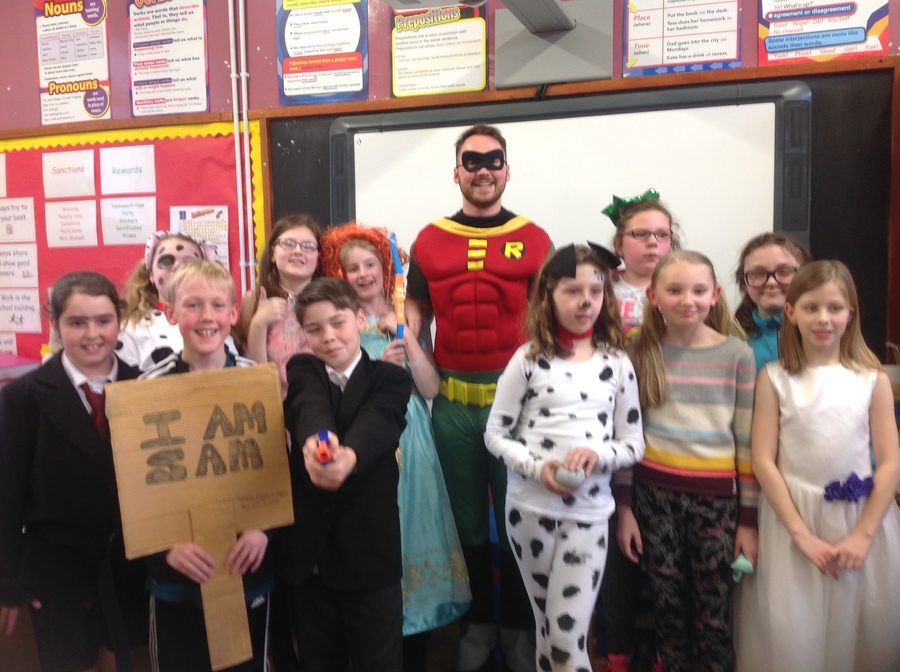 P6 are trying to make the best paper airplanes. They are also measuring the distance the planes fly and converting centimetres to metres.
P6 had great fun programming the Probots to back 2D shapes and their initials.
Some more transport investigations.
We examined the concept of a fair test and then recorded our results. The class estimated the distance travelled by the cars and then converted the distance from cm to m.
Cinemagic - special effects visit
Izak 9
We've enjoyed using our wonderful new maths resource.