Year 1
Welcome to the Year 1 class page.
We hope you enjoy finding out about all the fun things we have been learning in Year 1.
Useful information
Year 1 information booklet.pdf
Yearly planner Year1.pdf
Sports Day 2014
We held our annual Sports Day on Tuesday 3rd June. The Year 1 children had a great time participating and enjoyed all the different activities. Well done to everyone for taking part!
Gymnastics
On Friday 2nd May we had our first gymnastics class at Belvoir Activity Centre. We thoroughly enjoyed using all the equipment and are looking forward to our next lesson!
Star Award Assembly
We had our March awards assembly this morning. Three Year 1 girls were awarded certificates for their outstanding behaviour last month. Well done girls, we are so proud of you!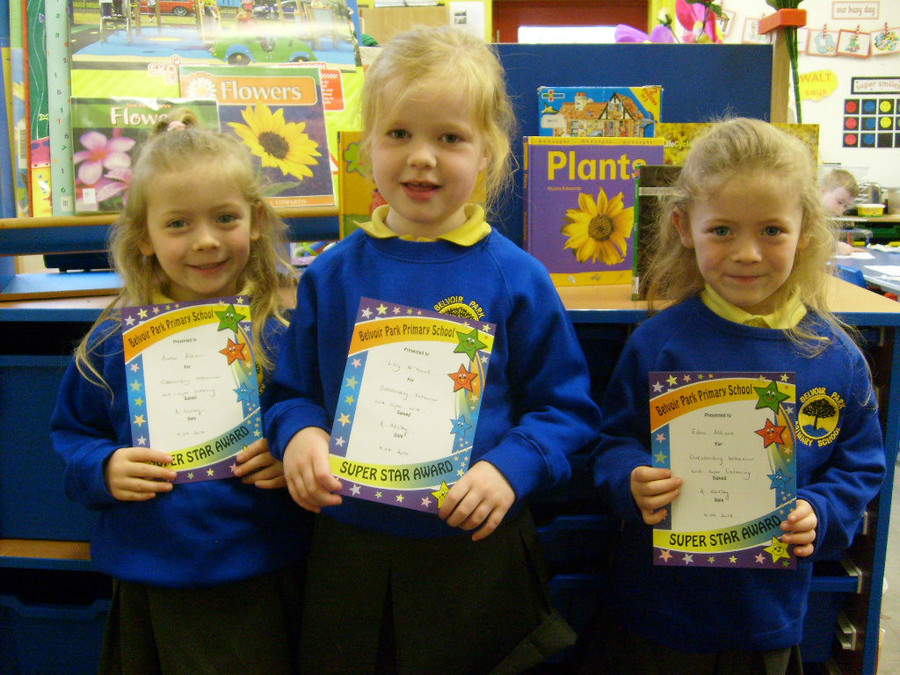 Learning through play March/April
Our topic is the garden centre. Our role play area has been transformed into a garden centre and we have been very busy planting cress, painting and making play dough flowers, designing seed packets, making a pictograph of our favourite flowers and finding out about how plants and flowers grow. We are all blooming in Year 1!
1st April 2014
We were planting seeds in our school garden today. Our class planted peas. Watch this space to see how they grow!
Superhero Day
Our class had such fun dressing up as superheroes on Friday 14th March. We had supergirls, spidermen, batmen, catgirls and even superhero princesses! Take a look at our photos- don't we look SUPER?