SC2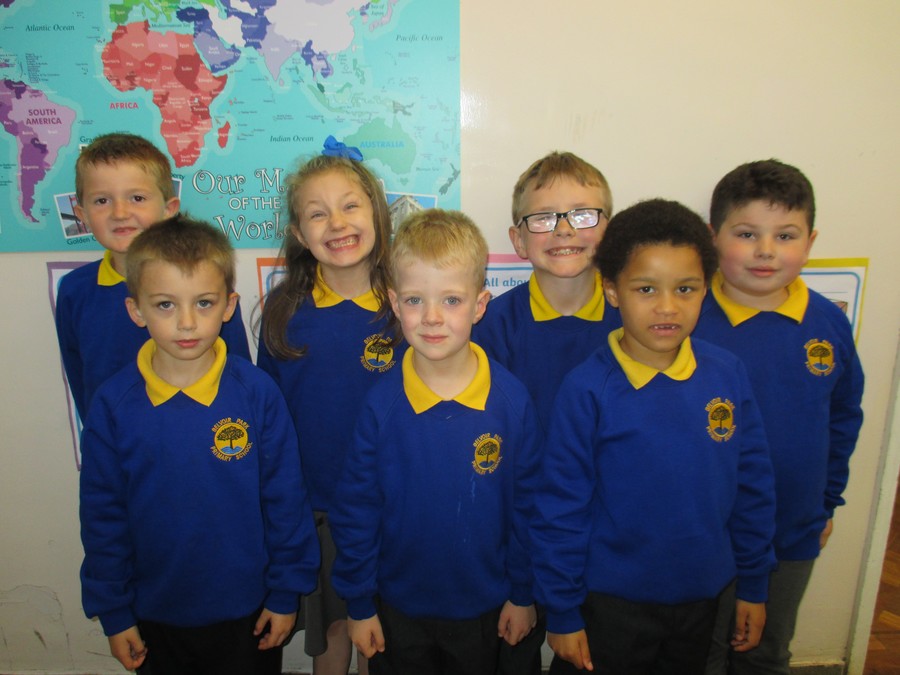 Miss McAlorum, Mrs Paul and Mrs Todd welcome you to our class page.
Time for some festive fun :) We decorated Rudolph gingerbread, melted Olaf cookies, Christmas Pudding cookies and candy cane hearts.
Our Nativity was fabulous.
We sang brilliantly and what fabulous dancers we are! Look at how wonderful we look.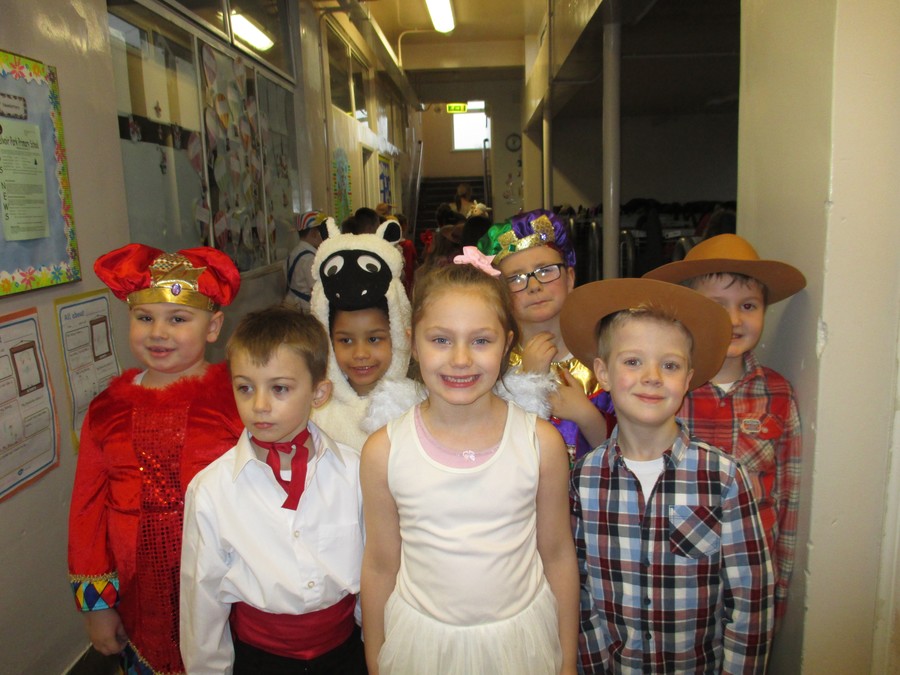 December has been a really busy month. We sang in Castle Court shopping centre (see the gallery for photos), we celebrated a birthday, and finally painted our Diva lamps. We've worked really hard on the nativity learning songs, dances and when to go on to the stage and come off again!
Celebrations need cake. We explored capacity using spoons and cups. Well it was Thanksgiving so we had to use an American recipe!
We even had a November birthday to celebrate!
Celebrations are fun. We decided to plan a party for Pudsey. We played pass the parcel and musical chairs. Unfortunately the iPad stopped working so we've lost some of our photos :(
Our topic 'Celebrations' got off to a great start with the Hindu festival of Diwali. We learned the story of Rama and Sita, made finger puppets to retell the story and then made some diva lamps.
Emma from Sustrans came to do assembly. Our class and Miss Carton's class surprised her with out 'Safe Cross' song and dance.
We really like bucket time. We all loved the 'Watch the Rainbow' experiment.
Y3 working on sequencing numbers, number words, tally marks, objects, coins, number sentences and ten frames!
We loved programming beebots, sending them to each other and playing tricks on each other. We also really liked the Beebot app on the iPad..
We enjoyed Roald Dahl Day 2016, celebrating 100 years!
A little snippet of some of our learning in Numeracy (using numberlines, adding 9, comparing length, adding numbers)
Our Topic is Our Local Area. We joinned Miss Carton's class and went for a walk in the local area of our school. We learned about Road Safety, types of houses and even some of the jobs the council do!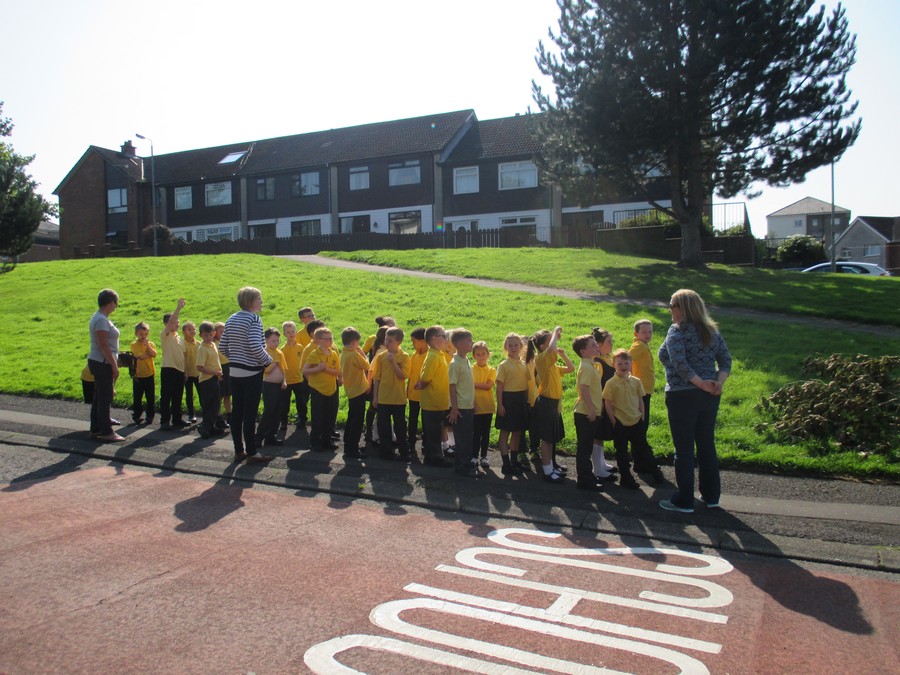 We celebrated Roald Dahl Day on Tuesday 13th September. We read some Revolting Rhymes, talked about his other books and drew our dream jars!
While the Year 4's are getting used to staying until 3pm we've been having lots of messy fun.
Our new friend joined us today (Wednesday). It was his birthday last week, so we had some yummy cake to celebrate
We have been doing lots of Art. We used stencils and scissors that cut funny patterns. .
We were introduced to a new friend's dad on Friday 2nd September. We are all excited to have a new friend in SC2 next week.
We made it through our first week and this afternoon (Friday) we painted some healthy food so we can have placemats at break and lunch next week. We enjoyed painting fruits and vegetables. I also wanted to give you a sneaky peek of our classroom this year.
Sites and You Tube links that may help your child.