Mrs Paul made us a beautiful chocolate Christmas Tree cake. We helped to decorate it.
We had two fabulous travellers in our Key Stage One Nativity, Innspectors.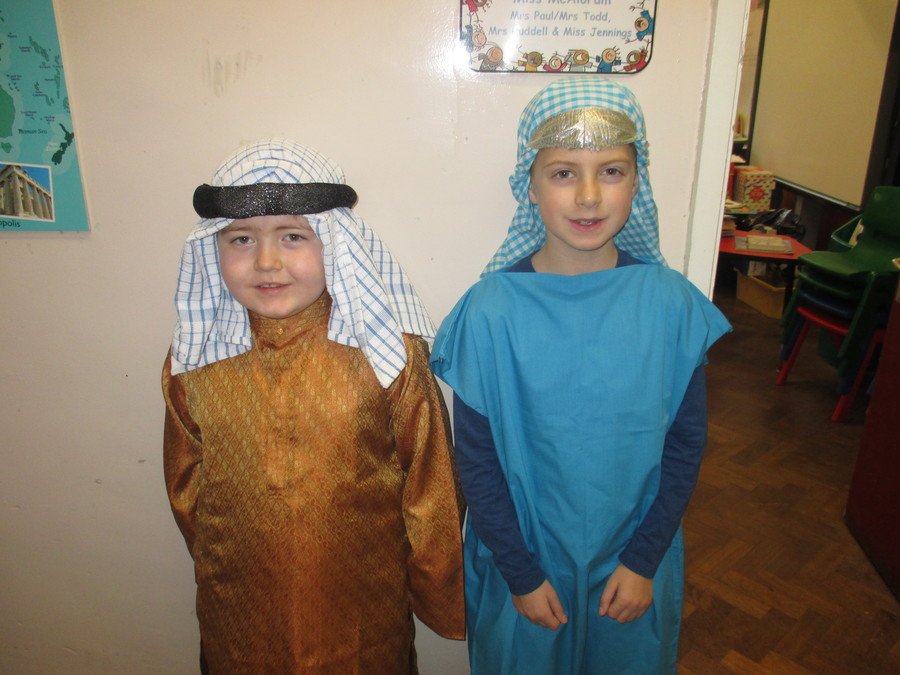 Mrs O'Kane and Miss Donnelly from the Advisory Service came to visit us today (26/11/18) and we had fun doing Lego Therapy.
Year 5 were learning about the continents with this Twister game. We all had fun playing it at Golden Time.
We made our own labyrinths in PE and went for a mindfulness walk on each others.
To celebrate STEAM week we've planted bulbs, explored forces and chemical reactions linked to our topic of Volcanoes.
We've been looking at capacity and trying to figure out ways to order different shaped containers. We've started to look at the measurements written on containers and talked about millilitre (ML) and Litre (L)
Here's a look at some of the fun we've had in the first half-term.